The choice and calculation of the required rack size come as one of the most essential topics when arranging a data center. The success of coping with this task directly affects the duration and smoothness of system performance. Improper choice of rack size leads to equipment malfunction, damage, system overheating, complicated access to components and maintenance, etc. Just one miscalculation at the very beginning can significantly spoil an entire IT system. This is why the issue of appropriate rack size choice is essential.
Thus, we're going to speak about rack dimensions and provide you with a network rack size chart. The article will clarify all aspects of determining the required size of server cabinet for your data center.
Common Rack Dimensions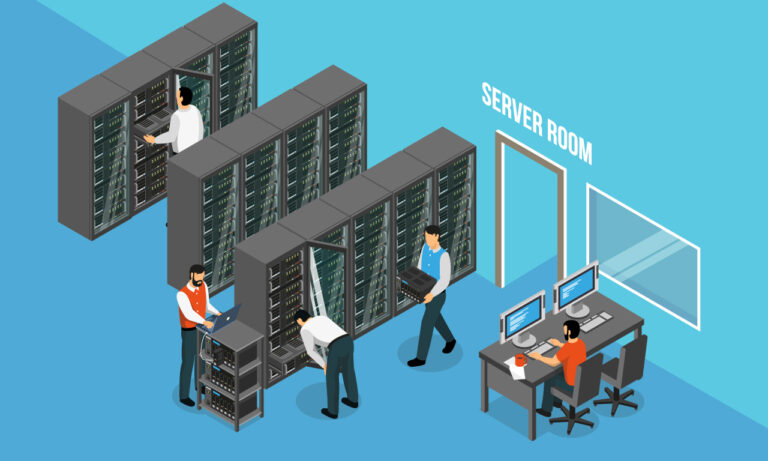 Traditionally, manufacturers use three dimensions when producing server furniture. These are height, depth, and width. Each parameter requires particular attention when selecting a suitable model. Below, let's consider each of them deeper.
Width
This dimension is the least tricky. Yet, note that the exterior and interior widths are distinguished. 19 inches and 24 inches are standard sizes for interior and exterior widths, respectively. These dimensions allow for the housing and fastening of most types of active IT hardware.
Still, some alternatives also exist on the market. It is possible to find racks with 29.5-inch and 31.5-inch widths. Such models provide more space for cord wiring, as well as can support heavier devices (blade servers and others).
Depth
36 inches is a common depth of a standard network rack. However, note that some models allow for adjusting the depth to accommodate longer devices. Such constructions have a movable rear side that can be adjusted to the required depth.
Height
This dimension is the trickiest since it is measured in U, which is a non-standard unit. U is equal to 1,75 inches. Thus, for instance, 22U means that the height will be 1,75 * 22.
The range of models offered on the modern market ranges greatly. There are small cabinets of 4U-8U for compact systems and large constructions of 36U-42U. 42U used to be a classic size for data centers since it accommodated all possible types of equipment and easily goes through door openings.
Server Rack Size Chart
Although the variety of offered constructions is huge, here's a server rack size chart with the most popular models:
| | | | |
| --- | --- | --- | --- |
| U-tall | Height (inches) | Width (inches) | Depth (inches) |
| 6U | 10.5 | 24 | 24 |
| 9U | 15.75 | 24 | 24 |
| 12U | 21 | 24 | 24 |
| 15U | 26.25 | 24 | 24 |
| 18U | 31.5 | 24 | 24 |
| 22U | 38.5 | 24 | 24 |
| 32U | 56 | 24 | 24 |
| 42U | 73.5 | 24 | 24 |
Nowadays, the 22U rack is the one of the most popular models on the market. If you need this rack or other models, Sysrack offers a wide diversity of products. This and many other constructions are found in the catalog. Managers always assist clients in picking an appropriate size.
Precise Guide on How to Choose an Appropriate Rack Size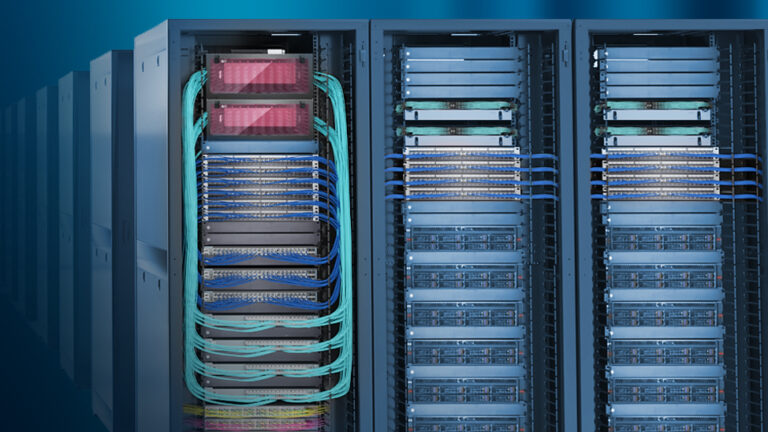 Keep in mind the following server rack size guide to succeed in selecting the best furniture for your data center.
Analyze the available premise. Is it spacious enough to accommodate your system? Decide on the type of mounting (floor-standing or wall-mount). Think about cabinet colocation if you need more than one piece.
Make a list of components to be accommodated. List each piece, including accessories and cables.
Make 3D visualization. A visual layout will help eliminate mistakes in allocating hardware inside the rack. Remember that heavy equipment is always placed on the bottom, while lightweight devices are housed on the top. When designing the layout, keep in mind the main rule of system administrators, namely, place devices loosely to avoid heat exchange and guarantee sufficient airflow for cooling. Leave room for cables and other accessories. Consult a skilled technician to find out mistakes and correct them on the layout.
Calculate the needed height, depth, and width, judging by the layout. Add the heights of the biggest devices. Make sure to leave extra space. Keep in mind future transformations and add at least a quarter (or better, even a half) of the space for future system expansion. The thing is that businesses require more and more computing power over time since the amount of processed datum rises. Thus, it is most likely that your network system will be enlarged with extra components. Buying a bigger cabinet at once will help save money on re-buying a new one in the future.
Consider cooling opportunities. Check whether it is necessary to install fans or if natural cooling is enough. Examine the premise for ventilation issues. Make sure that it performs properly and forces the air to circulate continuously.
Cable routing. Wire management is an essential part since hundreds of cords are used to connect system units. Think about how much space should be left for routine cords, and leave space for them.
Foresee security. If you need an enclosed model, you'll need to add side panels, which will affect hardware allocation and cooling. Forced ventilation devices will be required. Make sure to think about it beforehand.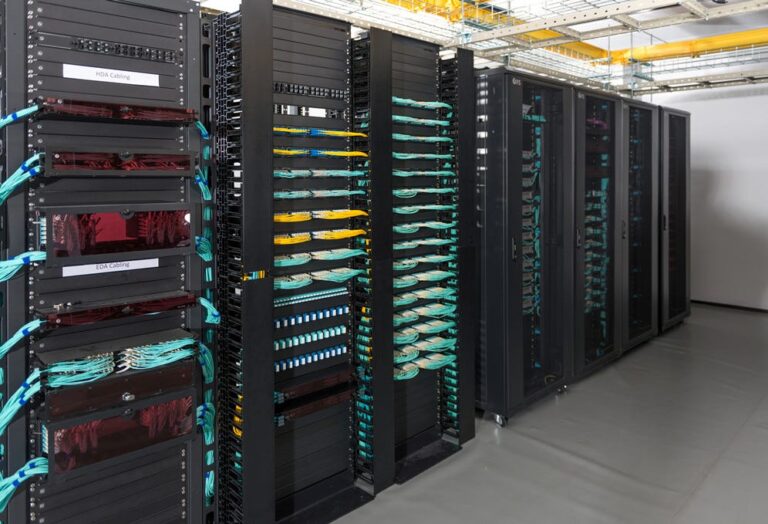 Modern manufacturers offer a great range of solutions for data centers. It is possible to pick a furniture piece for any system size and of any construction. The choice of a suitable model is a responsible and time-consuming task. Even the slightest mistake can cause significant damage to equipment and its malfunction. Make sure to take into account all the above-mentioned tips to create a full outlook of the needed model. Explore the rack mount size chart to make the right decision and enjoy a smooth and long-time system operation.